Early Career Framework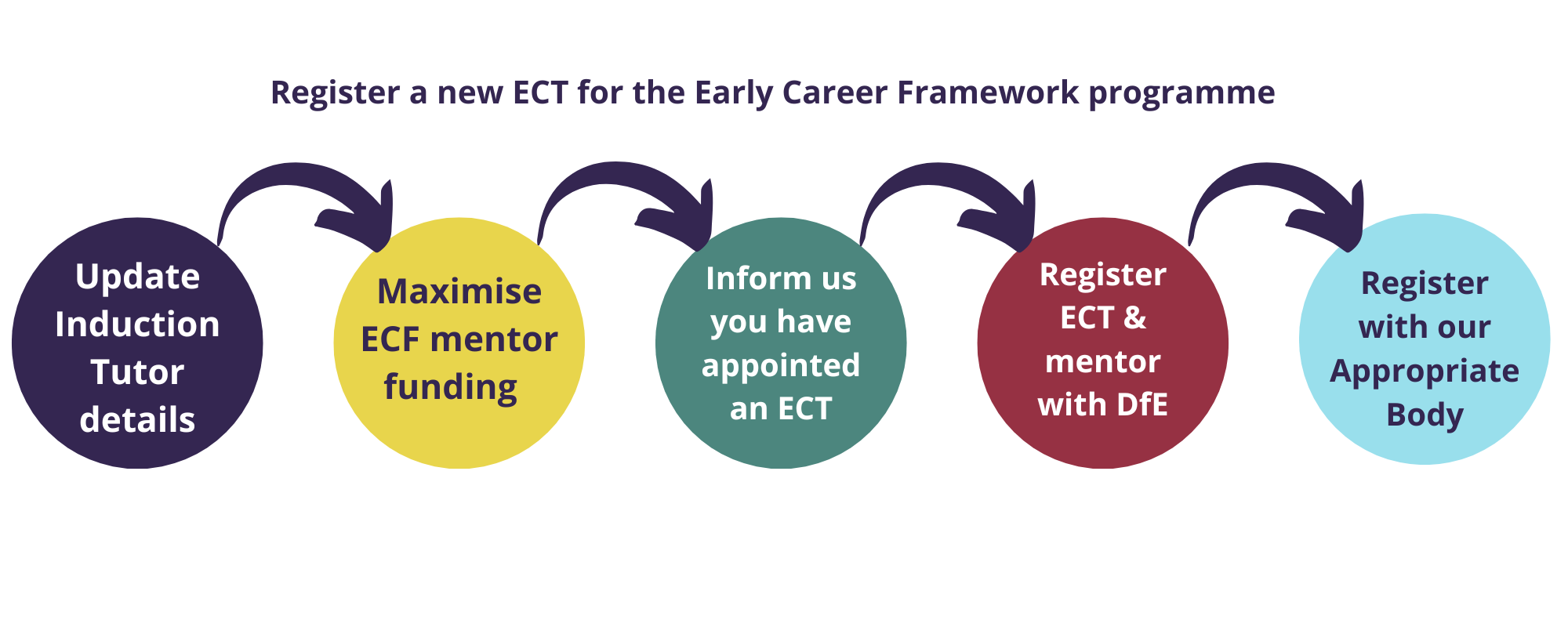 If you are employing an ECT from April 2023, please notify us by completing this form: New ECT from April 2023
PLEASE ENSURE YOU ALSO SIGN UP WITH AN APPROPRIATE BODY, VANTAGE TEACHING SCHOOL HUB OFFER THIS SERVICE, PLEASE SEE HERE FOR MORE INFORMATION: Vantage TSH Appropriate Body Service
---
Please visit our flowchart for schools employing an ECT: Employing an ECT flowchart
The Early Career Framework (ECF) is an evidence-based professional development curriculum which Early Career Teachers (ECT) are entitled to from September 2021. It underpins reforms to statutory induction for new teachers (England).
The ECF sets out what ECTs should know and be able to do during the first two years of their careers. The ECT is supported throughout this period with regular support from a trained mentor.
The Department for Education expects mentors to be involved in instructional coaching and has outlined details around the expectations of the mentor role.
We will use a blended learning delivery approach which will align:
Face to face induction at the start of Year 1 and Year 2 for mentors, SLT Leads and Early Career Teachers
Learning Management System with all self-directed study materials
Mentor/ECT instructional coaching (weekly in Year 1, fortnightly in Year 2)
Seminars led by Delivery Partners
Optional modules on wellbeing and career progression to support retention of early career teachers