Initial Teacher Training
Why teach?
Teaching is more of a life choice than a job. Some people call it a vocation. It is certainly an amazing career – and one unlike any other. It appeals to people who want to make a difference to society and help young people to fulfil their potential. Nearly everyone can remember a good teacher who had a major influence on their own life, or who was a powerful role model, and people who enter the teaching profession do so knowing that it comes with the potential to shape young people's lives, and thus a responsibility to use their position and influence with discretion and care.
It is sometimes said that teachers are like candles – they give of themselves to bring light to others. One of the most rewarding things about teaching is seeing young people progress to becoming responsible citizens, employees, partners and parents. That is the lasting legacy that teachers can create. Teachers work hard to help their students learn the key skills and knowledge that will enable them to achieve their best in their academic qualifications so that young people will have more options open to them in their futures. Many children in the Humber and East Riding area face significant barriers to their educational outcomes due to economic disadvantage, disability or special educational needs. Others sometimes struggle because for them English is not their first language. Teachers have to make a special effort to ensure that all these children receive the extra support they need to succeed.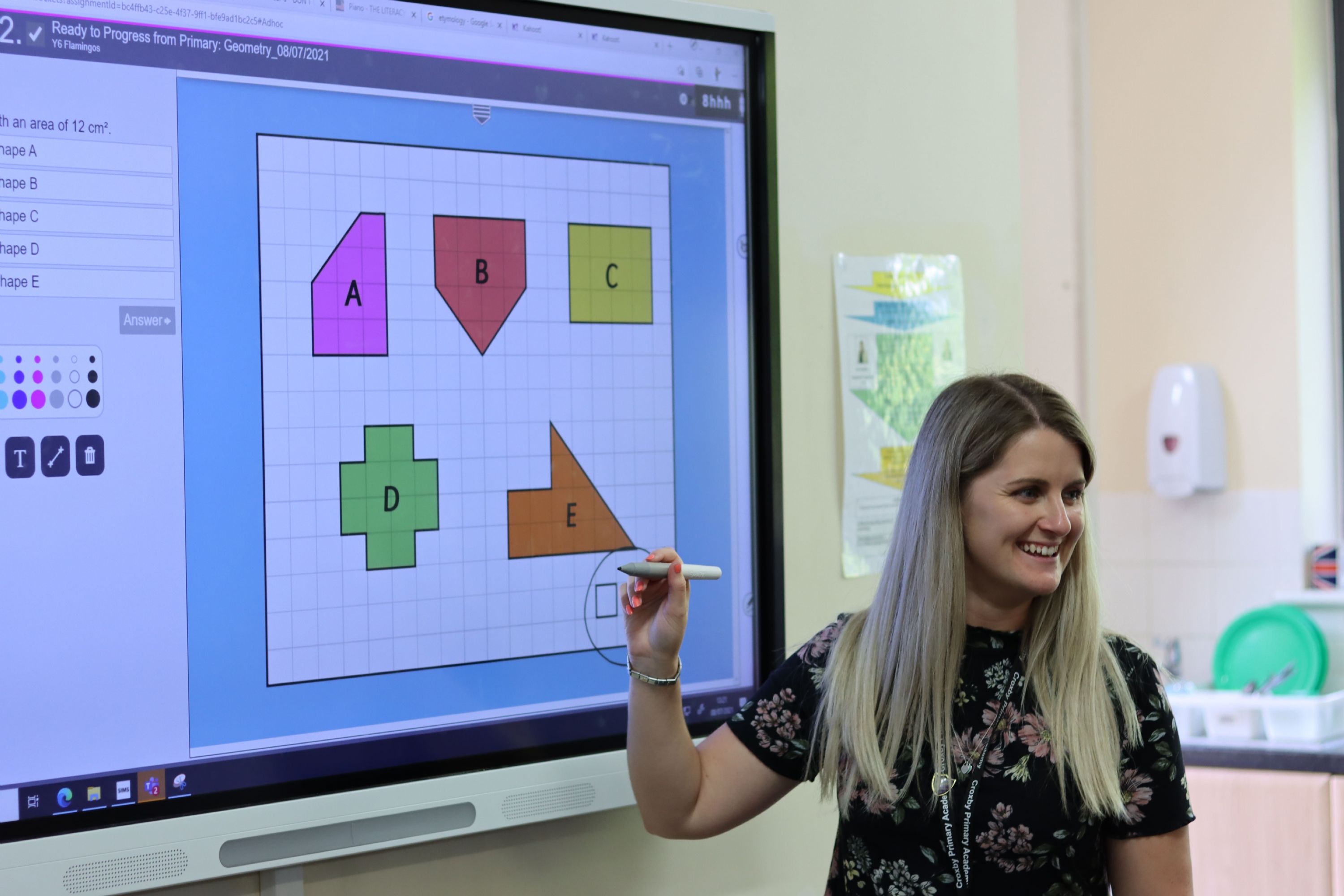 The best teachers and schools also try to educate the whole child – spiritually, morally, socially and culturally – so that they can enrich their appreciation of the diversity and wonder of the world around them, as well as trying to promote human values like respect, tolerance, forgiveness and reconciliation. Teachers can help young people to form their moral compass which will guide them in life to make the right decisions. They can also fire young people's imaginations, inspire their creativity, boost their confidence, and help them dream of possibilities they can go for in life.
Teaching can be demanding and stressful at times, but it is never boring. No two days are ever the same when you are dealing with children! The energy and zest for life that young people possess make schools lively, varied and fun places to work. Teachers love the 'penny drop' moments when you see a child finally understand something that you have been trying to teach them. As well as lessons, schools offer a wealth of clubs, activities, sports and performances for young people to get involved in, and many teachers find supporting this extra-curricular provision incredibly rewarding.
Teaching suits people looking to work in a very sociable profession that requires a high level of teamwork. It also offers good pay and career progression, with opportunities to rise up the pay scales as an experienced classroom teacher, or leader.
Our ITT team
Director – Jonathan Boden
Leadership Team - Deb Prescott, Tricia Donlon, Ginny Hegarty
Professional Tutors - Susan Baker, Phil Cartlich, Catherine Coldham, Mel Conway, Jayne Harris, Angela Harper, Neil Hussey, Claire Keddy, Sam Knott, Sarah Paddock, Rebecca Marshall, Rachel Postill, Lesley Stocks
Subject Leads – Jane Ashworth (Modern Foreign Languages), Santi Berry (Physical Education), Korane Cameron (Religious Education), Fran Prosser (English), Janin Taylor (Art & Design), Fran Dean (Mathematics), Laura Gibbins (History), Sam Knott (Computing), Vicky Elliot and Tricia Donlon (Science), Rachel Postill (Design Technology), Emma Robinson (Geography)
ITT Coordinators – Ginny Hegarty (The Marvell College), Claire Keddy (Kelvin Hall School), Mike Williams (The Boulevard Academy)
Operations Manager – Nikki Hawxwell
University of Hull PGCE tutor – Jane Woolliscoft
Headteachers (partnership schools) – Jake Capper (The Marvell College), Pat Cavanagh (Kelvin Hall School), Janice Mitchell (The Boulevard Academy), Maria Stead (St Mary's College), Karen Siedle (St Cuthbert's Trust)
Entry requirements, Funding, Bursaries & Tuition fees
There are many different routes to train to become a teacher. The government website 'Get into Teaching' has a comprehensive list here: https://getintoteaching.education.gov.uk/ways-to-train
Successful ITT applicants need to hold a degree from a UK Higher Education institution or equivalent and have grade C / grade 4 in GCSE English and Mathematics (and a GCSE Science subject too for Primary places). Many providers, including St Mary's College, accept certain GCSE equivalency tests if you are missing one of these qualifications.
If you studied outside of the UK, you should visit UK ENIC (www.enic.org.uk) to find out whether your qualifications are of an equivalent level to UK GCSEs, A levels and an undergraduate degree.
For secondary applicants, you need to have a strong understanding of the subject you wish to teach before you start training. If your degree subject does not link closely to your chosen teaching subject, it is often recommended that you start a Subject Knowledge Enhancement course (https://getintoteaching.education.gov.uk/improve-your-subject-knowledge) before you begin your training. These courses are available in different formats (in person or virtual) and different lengths (8 weeks -> 28 weeks) so the most appropriate type can be matched with the applicant's need.
Some ITT providers also offer salaried places which are usually aimed at career changers who wish to enter the teaching profession, or those who have gained more extensive previous school experience.
Most providers charge £9250 for their course fees, but this can vary, depending on the programme. Vantage North Humber Teacher Training programme costs £8325 for QTS only and £925 for the PGCE element.
Each year there are bursaries and scholarships available to support trainees in particular subjects / phases deemed to be a recruitment priority by the Department for Education. The amounts on offer and eligible subjects change each year so it is always important to check out the official information on the government's Get into Teaching website: https://getintoteaching.education.gov.uk/funding-your-training.
Trainees can also apply for a tuition fee loan of up to £9,250 to cover the course fees and a maintenance loan of up to £12,382 to help with living costs. You can still apply for a tuition fee and a maintenance loan if you already have a student loan, and regardless of whether you get a bursary or scholarship. You only have to make loan repayments once you're earning. Your repayments will not increase if you already have a student loan and take an additional loan for teacher training.
Vantage North Humber Teacher Training Programme
Our ITT programmes leads to Qualified Teacher Status (QTS) with the option of gaining Masters-level PGCE from the University of Hull. It runs for the full academic year (September 2023 – July 2024) so that you feel like a true member of the school staff and students treat you as such.
All of our partner schools have a strong caring and compassionate ethos. St Mary's College is a Catholic school and, whilst we welcome applications from people with any faith background (or none), you will notice that the atmosphere of tolerance, respect, forgiveness and reconciliation provides both staff and students with the ideal conditions for personal, academic and professional development.
As part of your training, you will receive high quality mentoring and training, with a comprehensive professional studies programme, subject knowledge enhancement, and university-led tuition to support your PGCE assignments.
For more information